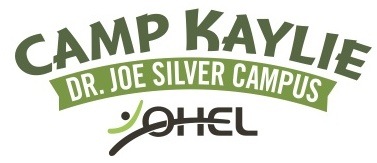 Camp Kaylie is a pioneering integrated camp for children of ALL abilities – a camp for campers both with and without developmental disabilities. From amazing trips, fantastic staff, to learning and leadership, Camp Kaylie strives to engage their campers in a wide variety of meaningful programming, making camp a transformative and exhilarating outdoor summer experience! With intense sports, great trips and creative programming we have created a community defined on kindness, sportsmanship, personal responsibility and mutual respect for children within an integrated and inclusive atmosphere.
We take great pride in providing all our campers a first-rate experience suffused with values and priorities. We believe,  the camping experience can play a fundamental role in the formation of a youngsters character .
In close quarters of their cabins, bunk mates naturally learn to help each other, to look beyond first impressions, and to open themselves up to friendships and relationships, with campers of All abilities, that can last a lifetime.
We welcome your partnership in this exciting mission!
To learn more about Camp Kaylie, visit their official website.