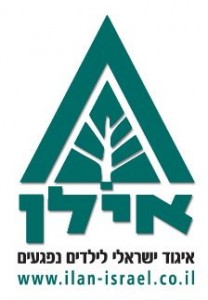 With 41 branches all over Israel, ILAN remains in constant contact with the disabled by providing a broad network for locating and assisting the target population and its special needs, throughout the country, in Kibbutzim, Moshavim, towns, cities, and all sectors of the Israeli population. When it was founded in 1952, ILAN identified child victims of the polio epidemic and organized mass vaccinations for children in Israel. In time, the State of Israel took up responsibility for providing this service, allowing ILAN to concentrate its efforts and resources on providing assistance and relief for the disabled individual and his/her family. By promoting facilities for the physically disadvantaged and their special needs, and developing services for the disabled within the context of the community, today's ILAN is a full service organization including:
A network of  over 30 institutions, ranging from kindergartens, special schools and vocational training day centers, sheltered workshops,  to social centers and sports facilities. In addition, ILAN operates homes for handicapped adults, thus providing a warm and supportive environment for those who cannot continue living at home, such as, Gilo Home and Tamar House in Jerusalem and  Kassler Home in Haifa.
Two large sports centers for handicapped children and adults
Individual assistance for the purchase of vital rehabilitation accessories, in order to relieve the distress of the families which must cope, on a daily basis, with the care of a handicapped child.
ILAN enables those it cares for to enjoy cultural activities, such as wheelchair dance, summer camps and more . The largest part of ILAN's budget comes from donations by individuals and institutions in Israel and abroad that identify with the organization's objectives.  ILAN is a registered voluntary organization which acts under the government legislation of non-profit charities in Israel, the United States, Canada, England, Germany and France.

To learn more about Ilan, visit their official website.