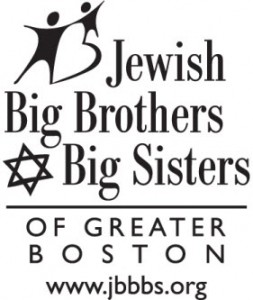 A nonprofit organization, Jewish Big Brothers Big Sisters is dedicated to enriching the lives of children and of adults with disabilities by establishing and supporting one-to-one relationships with professionally matched, caring volunteers. Our mission is to provide a mentor for every child who wants and needs one. Our vision is for our Little Brothers and Little Sisters to be changed for the better, forever.

 All of our services and offerings are based on two guiding principles:

A strong commitment to strengthening the family.

The belief that one-to-one mentoring can make a significant difference in individual lives.

Being a Big Brother or Big Sister is about offering a little of yourself to a child: a little time, a little laughter, a little thoughtfulness, a little caring. We create one-to-one relationships between a supportive adult and a solitary youngster. Between a compassionate volunteer and an adult with a disability seeking friendship. Between a caring community member and a child who has known unkindness. Between someone with strong roots and someone drifting away.

JBBBS staff members and volunteers provide strengthened connections to our culture, our heritage, and our shared values by offering friendship, advice, educational help, recreation, and scholarship assistance. All of which helps children in our community experience increased pride and improved self-esteem. One-to-one match relationships like those provided by our programs have both immediate and long-term benefits for a child's self-image, school performance, and future success.

With the help of JBBBS children come to know that as 'Littles' they can indeed go a long way in life.